HVAC Tips And Tricks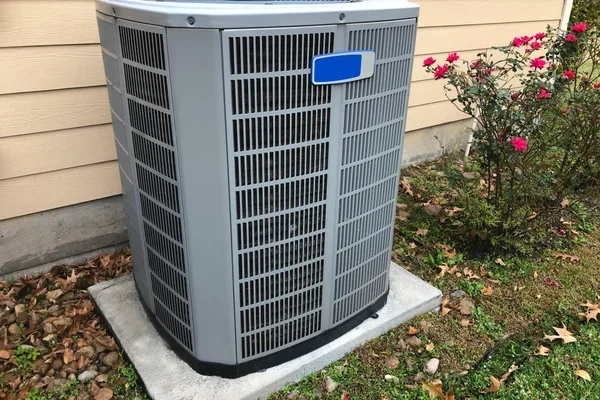 You've just bought a new home, and you've got a long list of things to do while you get settled in. Or, maybe you've been in your home for a while and are beginning to think about routine maintenance. Your HVAC unit might not be top of mind, but it's important to think about. For many homeowners, HVAC problems can be a cause of high electric bills and pricey repairs. By making sure your unit is in top working order, you'll save yourself some frustration – and money – down the road.
Follow these tips and tricks to get the most out of your HVAC system:
Change your air filters
Changing your air filters is one of the easiest, but most important, HVAC maintenance tasks. It helps ensure your unit is performing efficiently, which can save you money and extend the life of your system. It will also improve the air quality within your home.
Air filters trap particles like dust, pet hair and other debris to prevent them from entering the system and affecting performance. When filters are dirty, units work harder, leading to higher energy bills and the potential for breakdowns. Generally speaking, you should change your air filter every 90 days. If you have pets or have allergies, you should change it monthly.
Use your nose and ears
When it comes to HVAC issues, it pays to stay ahead of them. The sooner you can get a problem taken care of, the easier and less expensive the fix is likely to be. Some common warning signs of HVAC problems include strange smells and odd noises. For example, a rotten-egg smell could indicate a gas leak, which is extremely dangerous. Mustiness, burning odors and chemical smells are also warning signs of a problem.
Likewise, clanging, banging, whistling or scraping sounds could also indicate a problem with the components of your unit.
Be mindful of plants
Plants and landscaping are a great way to add interest and personality to your yard. In the summer months, some shade around your HVAC unit can help keep it cool and reduce your electric bills. It's important to make sure, though, that there is appropriate clearance around your unit, as crowding it or obstructing the airflow can cause problems. Typically, you should have 3 feet of clearance around your unit and 5 feet of clearance from the top.
Look for plants that won't drop a lot of leaves or debris on your unit, and consider adding a latticework covering to help keep the area around your HVAC clean.
Add a ceiling fan
A ceiling fan is an easy way to save some money on your electric bills. In the summer, it will help cool your rooms off. In the winter months, you can reverse the direction of the blades to help keep your rooms warm. If you're an American Home Shield® member and have purchased a ceiling fan, their  ProConnect pros can install it for you for only $159. Be sure to check that this service is available in your area.
Get a tune-up
HVAC tune-ups are a great way to make sure your unit is in top working order. Schedule these twice a year – once in the spring as temperatures begin to warm up, and once in the fall as they begin to cool off. During a spring tune-up, technicians check refrigerant levels and system pressure, inspect the contactors, check the condensate lines, and perform other tests to make sure your A/C is performing at its best.
Don't let an HVAC breakdown stress you out. Keep these tips and tricks in mind to keep your unit in top working order – and save a dime or two – all year long.